Toto Bona Lokua - Ma Mama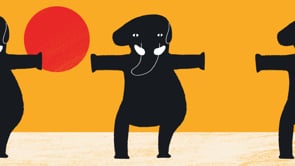 I haven't posted a video here for a while, so in an attempt to change that, let me direct your attention to this charming animation by Katy Wang. It's the music video for Ma Mama, a song by Toto Bona Lokua, a trio of Afro-French musicians.
This is precisely the sort of thing I had hoped Apple Music would recommend to me, but that dream faded a long time ago. I could join Spotify but… reasons. Good job I have Claire's recommendations to fall back on.
Categories