I have a weird fascination with concrete, at least in its most brutalist forms. I've visited cities like Brasília and Le Harve that embraced the material and retain much of their original design. Closer to home and I've searched for the remains of carbuncles like Glasgow's bridges to nowhere or Newcastle's elevated skywalks.
My recent trip to Birmingham was no different. Emerging from New Street's submerged platforms onto its enlarged open concourse, I was reminded that much has changed over the last decade.
Once the poster child for unsentimental, car-centric urban regeneration, in recent years the city has been unrelenting in ridding itself of the dirty grey building material that once blighted it.
Slight return
I often wonder what it might be like to travel back in time and revisit a place as it once stood; how much would be recognisable? Would I still know my way around?
Returning to Birmingham for the first time in 7 years meant I could test this idea in reverse. Walking across Victoria Square, up to Chamberlain Square, through the new Paradise development and towards Centenary Square was an odd and slightly unsettling experience. I found my hotel, but the journey there was unrecognisable.
In place of the old Central Library sit two new buildings: One and Two Chamberlain Square. Both improve the appearance of this area immensely, accentuating features of the two Victorian buildings they share this space with; the Town Hall and Council House.
The Copthorne Hotel somehow clings on. This ugly black box has finally closed, which makes sense given its location next to the construction site for the Octagon, the "world's first octagonal residential tower".
Its sister building, Chamberlain House, which sat on the other side of what was Centenary Walk has already gone. In its place stands One Centenary Way, a 13-storey office block with a visible black exoskeleton topped off with a large lantern that changes colour throughout the night.
A brutish office block, it shares DNA with the minimalist international style. Its confident, sturdy appearance perfectly bookends Centenary Square, adding to the eclectic mix of architecture that already surrounds this public realm.
On the other side sits Symphony Hall. Opened in 1991 alongside the ICC, its facia was recently remodelled to increase the size of its foyer. While not in keeping with the original building, it hides enough of it not to matter.
Who loves ya?
Centenary Square was named as such in 1989 to commemorate 100 years since Birmingham was granted city status. This is still a young city.
The industrial revolution lead to its emergence as the UK's second largest city, but having suffered heavy bombing during the Second World War, it was Herbet Mazoni's sweeping redevelopment plan that came to define it.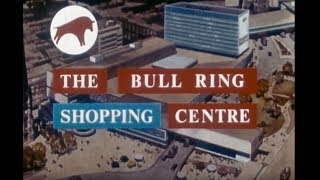 While his ideas proved to be a complete failure, I find myself strangely mournful that so little of his vision – beyond the road network – remains.
I spent 15 minutes looking for signs of where the former bridge from the brutalist Central Library connected with the museum and art gallery. I imagined this connection having knocked through the older building's brickwork, showing the same reverence for the past as that given to the original Victorian library it replaced. Yet the only hint of the bridge I could find was two new windows; the building was untouched.
Why does this point in Birmingham's architectural history hold such a fascination for me? There's an aesthetic appreciation, weird though it might be. I'm also attracted to the post-war idealism, the sort described in Pathé newsreels. Maybe its the idea of design bringing order to chaos and remaking the physical world, and how often that is doomed to failure. Maybe it's simply a reminder of my mortality and that the only constant is change.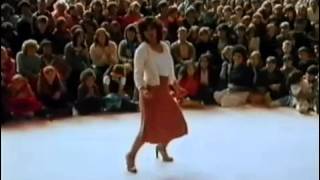 As the 20th century came to a close, Birmingham embarked on a second period of reinvention, largely focused on areas around the city's extensive canal network. While the NIA, ICC and Symphony Hall weren't enough to convince the IOC to bring the Olympics to Birmingham in 1992, they did play host to the G8 and Eurovision in 1998.
It wasn't until the demolition of the Bull Ring Centre in 2000 that it felt as if Birmingham could finally move forward. It remains a matter of deep regret that I never visited the old shopping centre, flawed as it was. My only memory is of a large hole in the ground after it had been bulldozed.
In its place a new shopping precinct took shape. Future Systems' organic and alien-looking facade for Selfridges soon became a landmark and announced Birmingham as a place where distinctive architecture could find a home. The Library of Birmingham, a building now entering its second decade, still feels like something from the future. While not to my taste, the Cube continues in this tradition as well.
From motorway to metro
As its population continues to grow, there's no part of the city not earmarked for regeneration.
Perhaps this is best exemplified by the region's nascent tram system, the West Midlands Metro. By the time it opened in 1999, so much of the original plan had been stripped back that only Line 1 remained, with a route from Wolverhampton that stopped short of the city centre at Snow Hill.
Over the last decade it has been extended. From Snow Hill, it continues down Corporation Street, winds its way through Stevenson Street, along the south side of Centenary Square before continuing along Broad Street and on to a new terminus at Edgbaston Village1.
A spur is also being built towards Curzon Street, currently a massive brownfield site destined to become the Birmingham terminus of HS2. That this spur meant knocking down the McDonald's on High Street is my kind of progress.
A city reverberating with the sound of tram bells feels more liveable. It also invites flattering comparisons with cities like Manchester and Melbourne (even if their tram networks are more comprehensive).
Forward
The future may seem bright, but the Big City Plan that guides the city's development was drawn up before the pandemic. As people increasingly shop online and work from home, is there still a need for endless retail and office space?
No amount of bright, colourful posters reminding citizens that Birmingham was known as the city of a thousand trades can hide the fact it is no longer a city of a thousand retailers. Like every other city in Britain, huge gaps in the high street could be unpluggable.
The John Lewis store above New Street Station closed in 2020. House of Fraser on Corporation Street is now an outlet store, its concessions dismantled, replaced by trestle tables covered with opened shoe boxes and surrounded by racks of clothes with '20% off' stickers on them. The new owners of the Mailbox reconfigured it such that, while Harvey Nichols has more floor space, much of the building is now co-working space.
In this context, it's possible that the Bullring could become a failure a second time, given its designation as a home for large retail stores.
While the city has repaired the mistakes of the past, that doesn't mean new mistakes won't be made.
Does the Ringway Centre need to be demolished to make way for three more tower blocks? Does Priory Square need to be replaced by an almost identical set of buildings as those now at Paradise Circus?
Unchecked, the arrogance and orthodoxy that led to the development of a city built around the motorist could reassert itself, this time to please speculative property developers intent on endless regeneration, complete with their 'public' squares patrolled by private security guards.
Regeneration can only be successful when it renews as well as rebuilds. As concerns mount around the carbon footprint of the construction industry, and with so much of the city now empty and without purpose, focus should turn towards repairing what already exists, and quelling that latent thirst to destroy all that stood before.
---
Footnotes
At the other end, the line has been extended to connect with Wolverhampton railway station. A second line is being constructed from Wednesbury to Dudley, with plans to extend it towards Brierley Hill. ↩︎
Categories